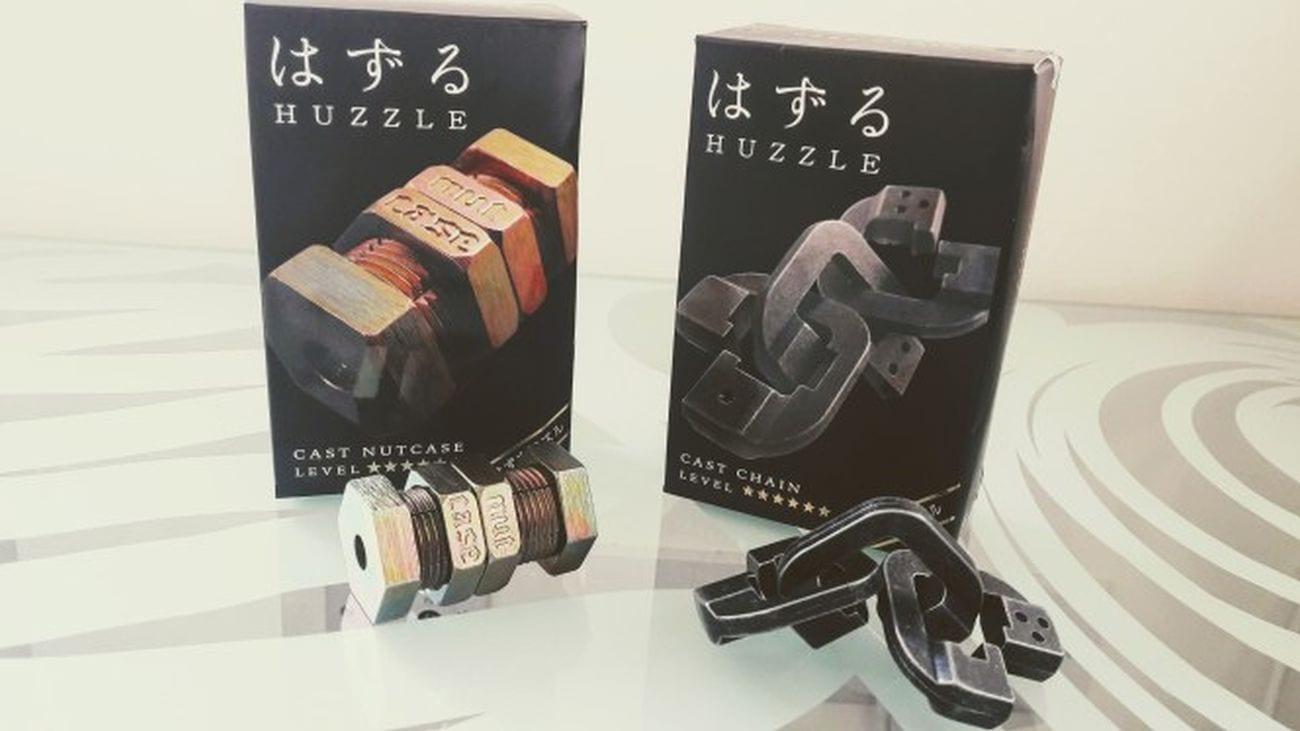 Daily Basis #153 – Boberski i układanki

Zagadki, puzzle, labirynty i układanki lubię nie tylko wirtualnie, również te fizyczne, które trzeba rozbroić manualnie sprawiają dużo frajdy. Niestety nie jest to tania zabawa, dlatego w swojej prywatnej kolekcji mam tylko dwie sztuki. Na YouTube znajduje się ogrom filmów pokazujących różne zagadki wraz z ich rozwiązaniami, ludzie nagrywają się podczas prób, komentują swoje wysiłki i finalnie rozwiązują łamigłówkę. Szczególnie jeden kanał stał się bliski mojemu sercu, prowadzi go iluzjonista – Chris Ramsey.
Facet jest genialny, na jego YT znajdują się tutoriale magiczne, recenzje przeróżnych fajnych przedmiotów, pokazy iluzji i cała ogromna playlista z puzzlami. Prawie 200 filmów z rozwiązywaniem zagadek! Jeżeli ktoś podobnie jak ja lubi takie rzeczy, to poniżej załączam rzeczoną listę odtwarzania. Niestety dzisiaj nie mam siły na nic innego więc musicie mi wybaczyć, w zamian dostaliście kilkanaście godzin rozrywki. Z tym jest jak z oglądaniem serii "zagrajmy w…", niby sam uwielbiam grać to ale jednak czasami popatrzenie jak robi to ktoś inny jest tak samo przyjemne. Szczególnie gdy bardziej interesuje mnie np. fabuła niż sama rozgrywka. Tutaj jest podobnie, nie do końca chciałbym mieć taką samą graciarnie jaką ma Chris, ale jednak ciekawią mnie sprytne metody rozwiązywania puzzli, które prezentuje na filmach.
To tyle ode mnie w tą układankową niedzielę, do następnego…