Daily Basis #34 – Boberski i programowanie

Dla tych, którzy jeszcze się nie domyślili albo ogólnie mają to gdzieś: jestem jednym z założycieli expij.pl, jak również odpowiadam za cały techniczny aspekt strony. W to wlicza się przepiękna aplikacja mobilna i to właśnie jej poświęcę kilka słów w dzisiejszym odcinku.
Kiedy podjąłem w końcu decyzję o napisaniu aplikacji na androida dla expij, pomyślałem, że to nie będzie żadne wyzwanie. W końcu na co dzień tworze zdecydowanie bardziej skomplikowane twory niż proste prezentowanie treści. O ile implementacja nie była skomplikowana, o tyle nie doszacowałem kilku aspektów i zdecydowanie nie doceniłem utrzymania takiego cholerstwa. Zadbanie o to żeby serwer dostarczał dane do mobilniaka w sposób ciągłu to spore wyzwanie szczególnie gdy strona nam padała, zacinała się i zwalniała. Chcę bardzo wyraźnie zaznaczyć: expij działa wolno, aplikacja expij wtedy raczej nie działa wcale. Po wielu próbach i jeszcze większej ilości porażek, ustawiłem wszystko tak żeby hasało sprawnie i co najważniejsze – cały czas.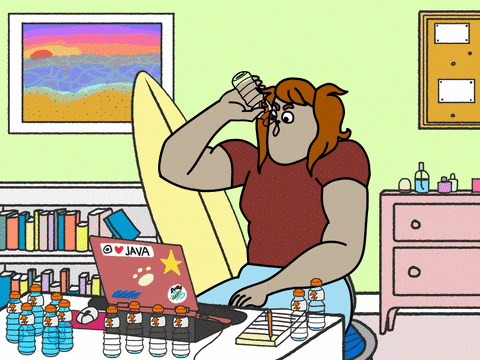 Kolejnym elementem całej zabawy jest Google, bo to w końcu jego system operacyjny i jego sklep z aplikacjami. Co jakiś czas wujaszek rzuca jakieś nowe rozporządzeni: zwiększcie minimalne API, wywalcie niepotrzebne pozwolenia, zaakceptuje zmiany regulaminu. Niestety zadziwiająco często te wytycznie jakoś tak nie trafiają do mnie i na ostatnią chwilę muszę zapierdalać z poprawkami, pod groźbą usunięcia z Google Play. Tym razem jestem przygotowany: do końca października muszę zrobić uaktualnienie dostosowujące do nowszej wersji sytemu. Problem w tym, że jakoś nie chce mi się za to zabrać. Potrzebne są też zmiany serwerowe, które mam skończone tak w 90%. Znając życie usiądę do wszystkiego 29go i po raz kolejny, na łeb, na szyję będę robił i wrzucał na sklep licząc, że nic nie spartolilem.
Jeżeli ktoś przypadkiem chciałby sobie takową aplikację zainstalować na swoim telefonie, to zapraszam do linku poniżej:
To tyle ode mnie w tą mobilną niedzielę, do następnego…