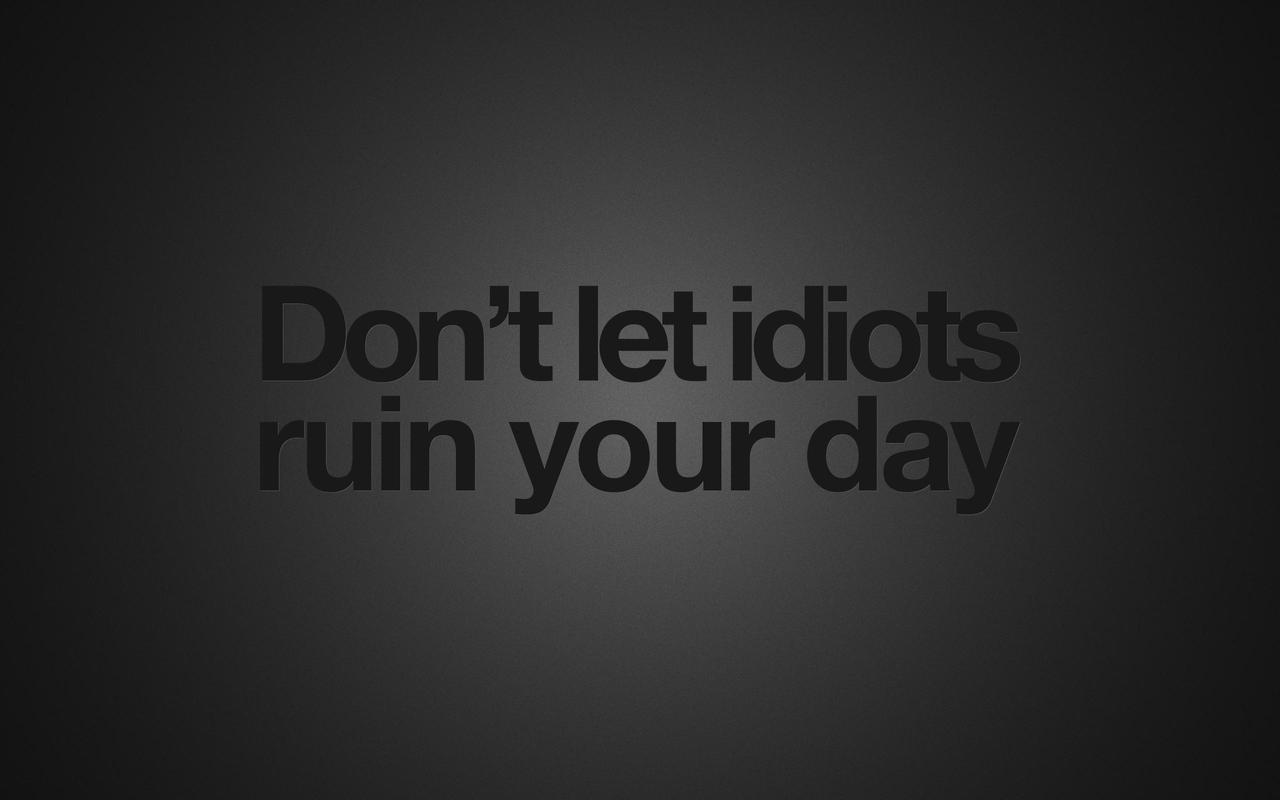 [Felieton] Internetowe mądrości, czyli jak publicznie zrobić z siebie głupka

Pora chwilę odpocząć od recenzowania książek wraz z ich epickimi przygodami w magicznych światach. Czasami trzeba popatrzeć dookoła siebie, ponieważ tam również dzieją się rzeczy niezwykłe. Internet to niekończone się źródło tworów dziwnych, przerażających, śmiesznych lub po prostu wywołujących głośny facepalm. To właśnie film z tej ostatniej kategorii sobie dzisiaj zobaczymy i skomentujemy. Materiał jest genialny, dlatego zapnijcie pasy bo szykuje się ostra jazda!
Jest to pierwszy materiał video stworzony w ramach tej strony i oczywiście nie byłbym sobą gdybym czegoś nie popsuł. Już na samym początku zamiast "zawierać" mamy "zabierać", a w kilka razy w trakcie filmu na sekundę siada dźwięk i obraz. Prawdopodobnie podczas nagrywania mój komputer zaliczył jakiegoś laga i zgubił przy tym kilka klatek. Ogólnie to jestem szczęśliwy, że cokolwiek się nagrało, a plik wynikowy nie został uszkodzony. Niemniej jest to pierwszy film, więc zostawiam go dokładnie w takim stanie, w jakim go nagrałem, poprawiać błędy będę już w kolejnych. Zapraszam do oglądania, komentowania i oczywiście subskrybowania kanału YouTube (link tutaj), ponieważ od teraz treści będą się tam pojawiały już znacznie częściej.
EDIT 25/10/2021
Postanowiłem skasować ten żenujący materiał. Powodem było, co cóż że był to film testowy, mocno niedoskonały i raczej nie przystający nawet do tego co zacząłem robić później 🙂 Nadal zapraszam na mój kanał, jest tam obecnie masa fajnych materiałów, a będzie ich znacznie więcej… Tak dla pewności jeszcze raz wklejam linka, dla tych ultra leniwych co to nie im się nie będzie chciało popatrzeć kilka linijek w górę… 😛 O proszę, tutaj… 🙂 Miłego oglądania, czegokolwiek co wpadnie Wam w oko…
Wielkie dzięki portalowi ASZ:dziennik za opublikowanie tego genialnego materiału. Tutaj macie link do ich artykułu.